WHAT IS FIRST?
FIRST, which stands for For Inspiration and Recognition of Science and Technology, was founded in 1989 by Dean Kamen as a way to encourage students to become interested in science and technology. The 501 (c) (3) non-profit provides the basis for programs such as the FIRST Robotics Competition, FIRST Tech Challenge, FIRST Lego League, and Jr. FIRST Lego League. These programs are designed to promote Science, Technology, Engineering, and Math in education while promoting important life skills such as teamwork for students in Grades K-12. FIRST also runs FIRST Place, which offers hands-on programs designed to promote STEM. FIRST programs allow students to gain hand-on experience in Engineering, work side by side by professionals, mentors, and other students, and learn about teamwork in unique ways. Values like Cooperation and Gracious Professionalism (coined by Dr. Woodie Flowers) are extremely important to the program and prove even during the fiercest competition, teams are able to cooperate and treat each other with respect.
For more information about FIRST, please visit their website at firstinspires.org
2020:
FIRST INFINITE RECHARGE is in partnership with Lucasfilm as part of its Star Wars: Force for Change initiative. It centers around a futuristic city theme involving two alliances consisting of three teams each competing to perform various tasks, including shooting foam balls known as Power Cells into high and low goals to activate a Shield Generator, manipulating a Control Panel to activate this shield, and returning to the Shield Generator to park or climb at the end of the match. The objective is to energize and activate the shield before the match ends and asteroids strike FIRST City.
2019:
FIRST DESTINATION: DEEP SPACE presented by the Boeing company  centers around an outer space theme involving two alliances consisting of three teams each competing to place poly-carbonate hatch panels and orange rubber balls or "cargo" on rockets and cargo ships before returning to their HAB platform to climb at the end of the match.
2018: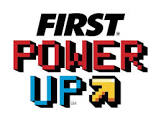 FIRST POWER UP finds FIRST Robotics Competition teams trapped in an 8-bit video game. Each three-team alliance has three ways to help defeat the boss: Tipping the scale or the alliance's switch in their favor to earn points, exchanging power cubes for power ups (force, boost, and levitate) to gain a temporary advantage during the match, and climbing the scale tower to face the boss. The alliance with the highest score at the end of the match, which includes autonomous and teleoperated periods, defeats the boss and wins the game.
2017:


FIRST STEAMWORKS the 2017 FIRST Robotics Competition game, invites two
adventure clubs from an era in which technology relied on steam power to prepare
their airships for the ultimate long distance race. Each three-team alliance prepares to
take flight in three ways: build steam pressure, start rotors, prepare to take flight.
2016:

In FIRST STRONGHOLD, two Alliances of three robots each are on a Quest to breach their opponents' fortifications, weaken their tower with boulders, and capture the opposing tower. Robots score points by breaching opponents' defenses and scoring boulders through goals in the opposing tower. During the final 20 seconds of the Quest, robots may surround and scale the opposing tower to capture it.
2015: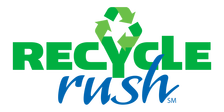 Recycle Rush is a recycling-themed game played by two Alliances of three robots each. Robots score points by stacking totes on scoring platforms, capping those stacks with recycling containers, and properly disposing of pool noodles, representing litter. In keeping with the recycling theme of the game, all game pieces used are reusable or recyclable by teams in their home locations or by FIRST at the end of the season
2014: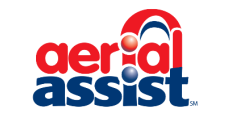 Aerial Assist is played by two competing alliances of three robots each on a flat 25' x 54' foot field, straddled by a truss suspended just over five feet above the floor. The objective is to score as many balls in goals as possible during a 2-minute and 30-second match. The more Alliances score their ball in their goals, and the more they work together to do it, the more points their Alliance receives.